The 90 Day Transformation Project
Next course begins October 1st, 2016.
A 3 month Online Course & Group Coaching Program which focuses on transformative inner work. It will guide you step by step to break free of from limitation, finding you true power and living your potential.
Each week you will explore topics such as; Transforming Fear, Living From Your Heart, Clearing Resistance, Manifestation, Energy Alignment, Soulful Living, Shifting Your Perception, Conscious Creation, Purpose and more.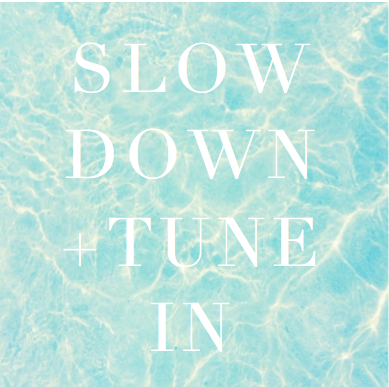 Slow Down + Tune In: The Workshop
Sunday 28th August, Sydney.  Sold Out.
This practical and soulful workshop will gently guide you back into connection with yourself so you can find peace and calmness, hear your inner guidance and tap into your heart's desires.
You will learn practical and powerful ways to break free of fear, fill yourself up from within and create a life guided by love.
Guided Meditations For Inner Transformation
These soothing, guided meditations gently lead you through a range of processes to create more inner balance and bring you in to a deeper sense of connection with yourself.
Tracks include; Open Your Heart, Let Go & Release, Receive Inner Guidance & Manifest Your Desires, plus many more.
The full album includes 8 guided meditations and over 60 minutes of audio.
Work 1:1 with Connie
Would you love personalised 1:1 support to break free of fear, release your limitations, re-connect with your heart and finally start feeling like the confident, happy woman you desire to be?
Have you been trying to move forward and create change, but you keep getting pulled back by procrastination, sabotage and old patterns?
In my private 5 month coaching program you will receive practical guidance, tools and strategies to create radical change within yourself and your life.
Inner Transformation Audio Course
In my free Inner Transformation Audio Course I will guide you step by step through the key pillars of creating powerful change from the inside-out.
This 6 part audio series includes;
Class 1: Turn Your Search Inwards
Class 2: Create a Deep, Loving Self-Connection
Class 3: Wake Up! & Live Consciously
Class 4: Reclaim Your Power & Create Change
Class 5: Embody Your Heart Energy
Class 6: Access The Wisdom Of Your Spirit & Intuition
Awaken Radio Podcast
On the Awaken Radio podcast, Connie brings you heart-opening conversation and inspiring interviews with thought leaders and experts on topics including happiness, confidence, self-love and spirituality.
Her soulful weekly episodes are listened to over 10,000 times a month and have become a go to resource for thousands of people from around the world.