A few days ago, I put a post up on my Instagram stories sharing that my next Awaken Radio episode was going to be a Q&A episode.
I asked you all to send through the questions that you most wanted me to answer and the topics you wanted me to talk about.
The responses I received were incredible and it was really powerful for me to hear what you were most deeply craving support with.
I received over 65 questions in 24 hours covering everything from health and beauty to spirituality, business and relationships. I have done my best in this episode to answer as many of your questions as I can, and any that I didn't get to today will definitely be covered in future episodes.
This was honestly such a fun episode to record. I loved getting to across a whole range of different topics and also have the chance to get a little more personal with you.
I would love to create some more Q&A episodes in the future, and I will be taking questions for these episodes via my Instagram stories. So, if you are not as yet following me over on Instagram, click here to join my community.
Through doing this Q&A I was reminded just how powerful and important it is to be asking you what it is you want to hear from me.
It was so valuable to be able to speak directly to what you most want to know.
So, I would love to hear your thoughts and feedback on this new Q&A format. Did you enjoy it and would you like me to do it again?
Once you listen to the episode, please do share with me any feedback you have and whether you would like to continue to see this style of episode on the podcast.
In this episode I answer your questions on:
+ My top health tips and what motivates me to stay healthy.
+ My favourite evening routine.
+ My beauty regime and favourite skincare products.
+ Being single, how to move through loneliness and how to activate sensuality and femininity when you're not in a relationship.
+ Calling in healthy, safe relationships and how I manifested my current partner.
+ How to release expectations and attachments in a relationship.
+ How to maintain your self-love and self-care practices while being in a relationship.
+ Where I completed my Life Coach training, how I got my first client and how many sessions I coach in a week.
+ How I built my business and transitioned out of my day job.
+ My tips for getting started building an online business.
+ How to trust divine timing when you want to give up and what to do if your dreams aren't manifesting.
+ What it means to be an empath/HSP and how to protect your energy.
+ How to move through times when you feel stuck or weighed down by your healing process.
+ How to access divine guidance and how I receive messages from my spirit guides.
+ My process for making intuitive decisions.
+ And more!
Listen To The Episode:
Join Slow Down & Tune In:
In this soulful 9 week course, you will learn practical and powerful ways to calm your mind, practise presence and space, break free from stress, anxiety and limiting thinking, receive guidance from your heart, body and intuition, and embody trust and surrender so you can flow with the divine plan of your life.
Enrolments close this Sunday 6th October! Join Slow Down & Tune In before the doors close.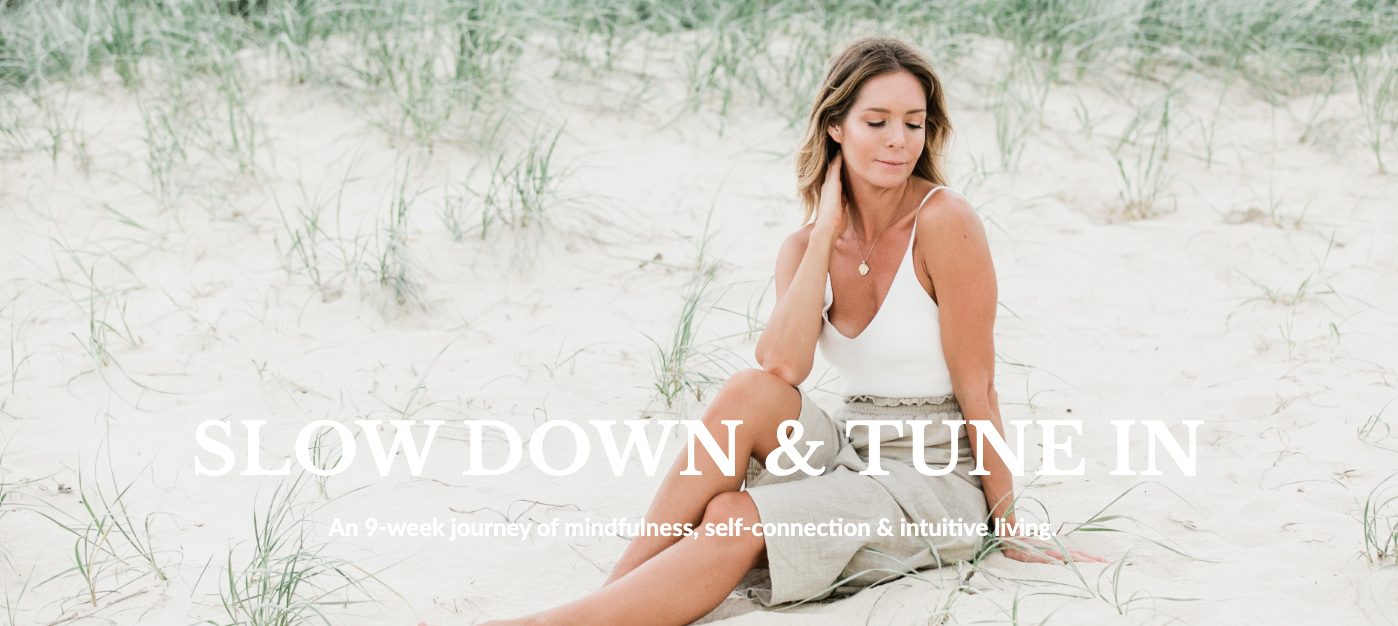 Watch My Free Training:
And if you would like some further support, I have created a free training for you called Tuned In & Aligned: 5 Steps to Deeply Connecting With Yourself & Your Intuition.
Click here to watch this free 45 minute training.
Subscribe:
Do you love Awaken Radio? Subscribe on Itunes, Soundcloud or Spotify and ever miss an episode.
What is your biggest takeaway from today's episode? Share with me in the comments.
With love,
Connie x